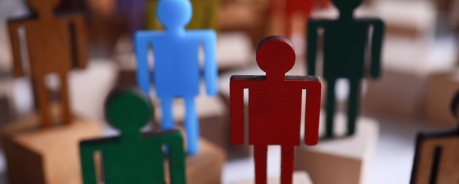 Mit einer Mitgliedschaft den Verein unterstützen
Die AIDS-Hilfe Nürnberg-Erlangen-Fürth bietet zwei unterschiedliche Mitgliedschaften an.
Ordentliches Mitglied
Als ordentliches Mitglied möchtest du aktiv am Vereinsleben teilnehmen. Du kommst zu der jährlichen Mitgliederversammlung und hast dort volles Stimmrecht bei allen Entscheidungen. Der Jahresbeitrag beträgt 65 Euro im Jahr (ermäßigt 32,50 Euro). Um Kosten und Zeit zu sparen, ziehen wir den Beitrag in zwei Teilbeträgen zweimal jährlich im Lastschriftverfahren ein.
Fördermitglied
Als Fördermitglied möchtest du uns ideell und finanziell unterstützen, ohne aktiv am Vereinsleben teilzunehmen. Die Höhe des Mitgliedsbeitrags und den Zahlungsintervall bestimmst du selbst.
Der jeweilige Mitgliedsantrag kann im Downloadbereich heruntergeladen, ausgedruckt und ausgefüllt an uns zurückgeschickt werden:
Sarah Bittigkoffer (sie/ihr)
Verwaltung, Spender*innen- und Mitgliederbetreuung
About us
In 1985 AIDS-Hilfe Nürnberg-Erlangen-Fürth e.V. was founded as a self-help organization by volunteers and people with HIV.
Our work focuses on:
to support and assist people living with HIV and Aids
prevention work especially for groups affected by HIV and
therefore to offer counseling and testing possibilites on HIV and sexually transmitted infections (STIs)
to inform general population about HIV & STIs
to improve socialpolitical environment